I got some goodies in the mail today. Woohoo!
I know I haven't update on this blog for a long time.  But trust me, I am not slacking... I have been blogging, just not on this blog.  Like I said I don't like TypePad too much. ;)  Sorry, TP.  But here is a little something something for you. :)
Epically Epic


Fresh from package. They came in a non-padded manila envelope. But you can see they are all well wrapped. Sometimes they are wrapped so well it takes me a bit to rip it open. LOL.



All unwrapped.
ROSA Rose Scented Epic Vegan Lip Tint
New - Goth Girl Roll On Perfume
Turkish Coffee Epic Vegan Lip Tint
2 plain lip balms, which she now named "Mr. Plainy" and will list in her shop
Custom Scented Solid Lotion: chocolate covered gummy bears :)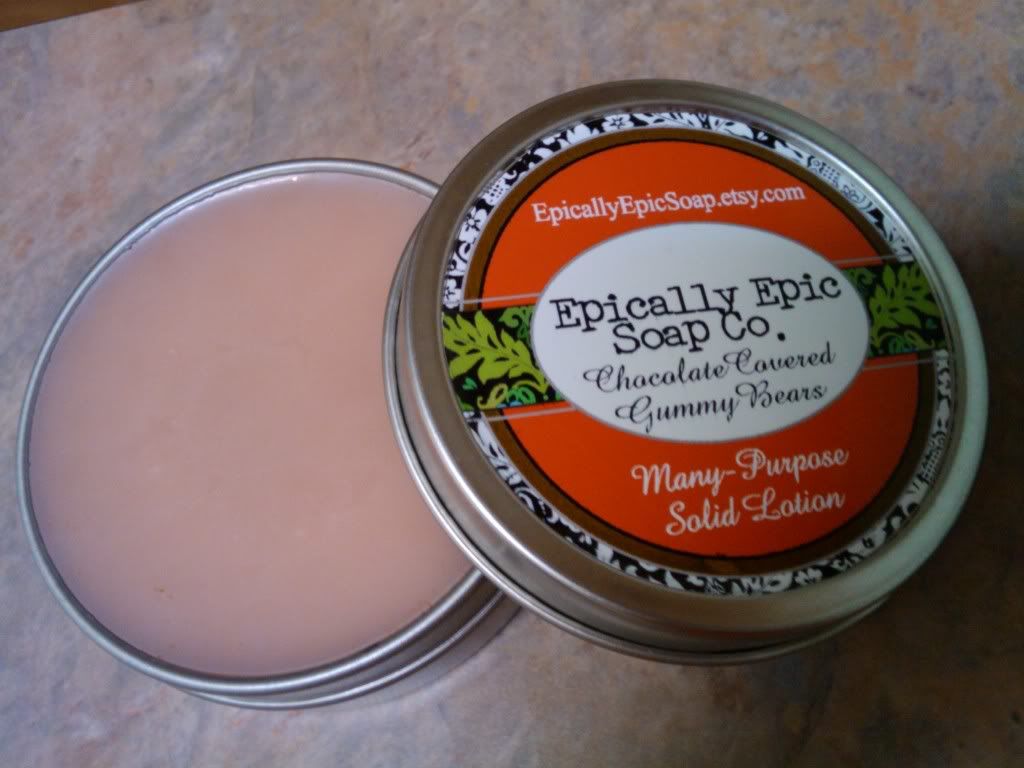 I preferred getting custom solid lotion rather than roll on, because for the solid lotion, I can also use it as perfume (it's called MANY PURPOSE solid lotion after all), not the other way round, plus it's cheaper and I am cheap, so it made good sense to me. ;)



And this is my "inspiration" of getting that custom scent. :) I bought this bag from Top Food. Me and my BFF used to love them and eat that all the time, but I haven't have them for a very long time, so it's extra yummy. :)