The first pic are some of the ones I have. My favorite is Guava Pie, followed by Red Velvet Cake. Pretty colors and yummy.
The second pic are all the ones I have ((Bullfrog, Raspberry Pie a la mode, Mint Chocolate Espresso, Fuji Apple, Gummy Bears and Vanilla Coke not pictured)). Love them! Even though I have that many, I still do not own every single flavor. LOL. Just for the record.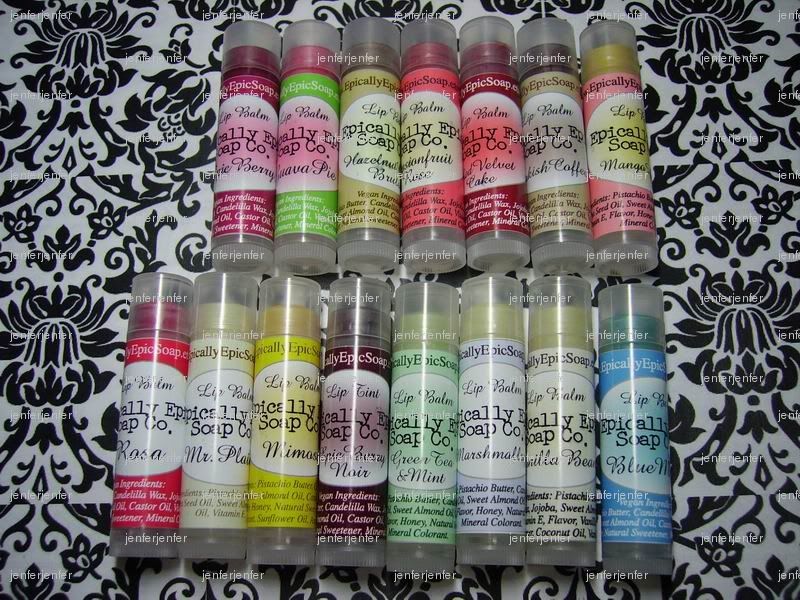 Click to see bigger pic.
I do love EE's lip balms (in case you can't tell). They are creamy, moisturizing and just the right texture for me (and I am picky). Oh and the prices are fair and lots of variety to choose from. I love them.